Photo above: First evening Agnihotra 2 days before the Somayag starts. People arriving from various countries and from various places inside India, from North, South, East and West.
We want to thank specially the Paranjpe family for hosting this global healing event year after year in the Goshala with open heart and humble spirit. Then also the Somayag committee for once more organizing in the best possible way this planetary healing event. The members of the committee are: Sarvajit Paranjpe, Ulrich Berk, Karin Heschl and Anne Godfrey.
But it was also meeting the Homa family, a gathering of the Homa tribe, to enjoy together, to meet and exchange experiences, gratitude, respect and to serve each other.
Our utmost respect with gratitude and love goes to Mother Kusum (Shree Vasant's loving wife, photo below left) and the main priest Achal Apte, his wife Bhakti (photo below right), their father Hari Apte and family and all the present priests, who with their precise coordination, discipline, stamina and devotion made this event successful.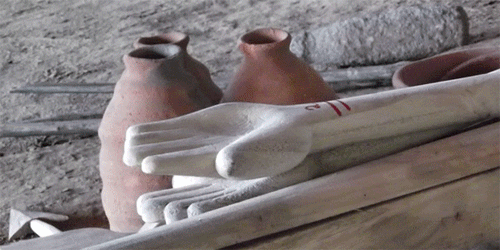 Photos above: Some of the utensils used in the Somayag.
Photos below: A few of the happenings (not in sequence) on these days of heightened energy for the planet Earth and its inhabitants.
(photos shared by Ivan, Ariel and Aleta).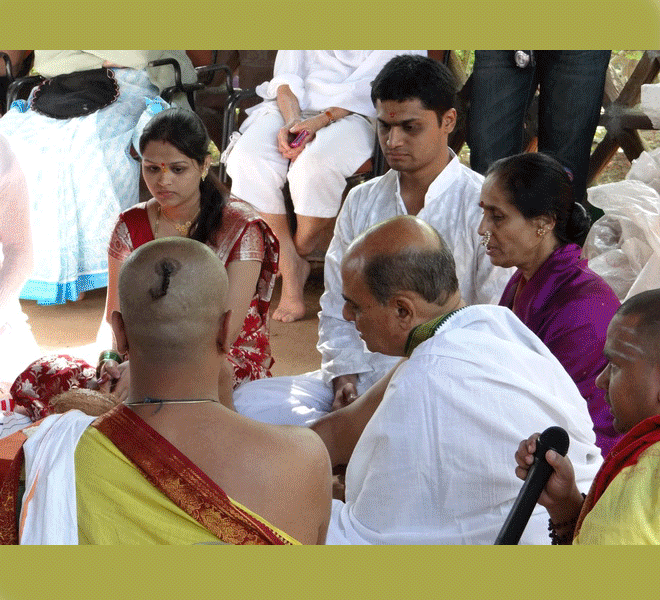 Marcel Grubenmann, a professional photographer from Switzerland shares the photos on this page with us.
Left, showing the garlanded instruments before they are offered to the Narmada river and below some scenes of the priests relaxing off duty. Marcel came with his friend Thomas Hirt, who runs with his mother, Rita, a Homa farm near Zurich.

Marcel has captured some unique moments in the Somayag with breathtaking photos. If you want to see & feel those moments, please go to –

http://issuu.com/magr/docs/somayag?mode=window&backgroundColor=%23222222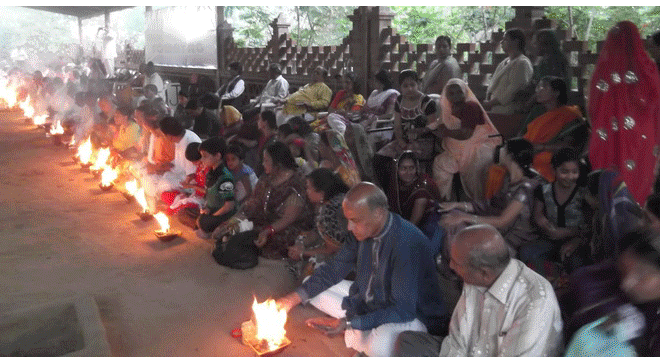 Hundreds of Agnihotras were burning during the Somayag, supporting the healing effect of this unique global event.
Everyone was happy to be able to contribute with this simple Agnihotra.
Photos below show that the environment of the Somayag was reflecting the beauty of the spirit which was embracing all and everything.
Our appreciation goes to Aaron Kidd and his great "Tapovan Boys" team who worked day and night for completion. (Photos this page shared by Ivan, Ariel, Tom, Dora and Aleta)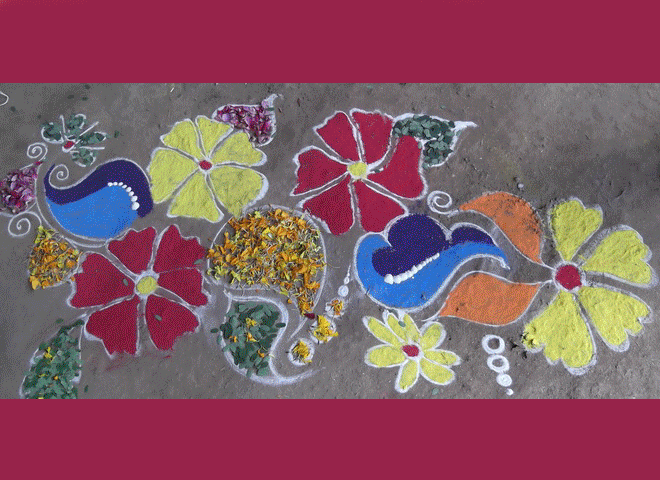 Photo presentations on this page show the bathing ceremonies carried out during the Somayag.
There was always music and dancing involved before the highly charged instruments were placed into the Holy Narmada river. Serenity and joy expressed in smiles and laughter were constant companions in these sacred activities.

Not to forget the delicious food, grown in the Goshala with love, cooked with love, served with love and eaten with love. Special thanks to Tanmay and his Indian cook team, Suwindi, Kathy, Taylor, Aaron, Mike, Thomas, Joshua, Ivy, the Maheshwar boys and all the garden and kitchen helpers, who participated full heartedly in this seva.
And let's not forget to thank also Rajesh, Kailash, Prashant and family for their ever present service 24 hours every day.
During the 17 days Somayag, there was also time for other activities like the daily morning Yoga classes with Prof. Abel, the movement-dance session with actor Maria Broom, the sacred dances with Lisa, singing events with Lee, Frits & kids, etc.

Besides there were: Mantra classes with Bruce Johnson, meetings to exchange knowledge and experiences of Homa Therapy in the different countries worldwide, a communication workshop with Henry, Jannette and Tom, Homa medicines with Dr. Monika Koch, Community experiences with Parvati and Jarek, youth groups, etc. Also Dr. Irma Garcia shared her knowledge, Prof. Mulay and his wife and Ramana inspired many, Christa and Ricardo Mena and Mr. Umakant Tiwari shared many years of Homa farming experiences. One evening we sat together in front of Mother Kusums room to share our favorite stories, anecdotes and memories with Shree Vasant and Mahashree. No space to name all, but so many people shared, uplifted and united these Homa tribes.

It is very possible for our children to have a bright future, based on cooperation, on unity, on caring for each other and the planet, on UNION. The practice of the healing Homa fires in a mass scale brings us closer to this goal.